Our Team Of Local North Vancouver Dentists
Lonsdale Dental Centre
Of caring dental professionals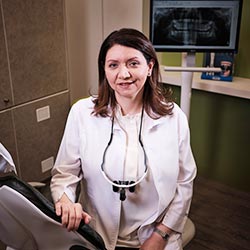 Dr. Roshanak Rahmanian
General Dentist
Dr. Roshanak Rahmanian, General Dentist, is a graduate of University of Toronto , faculty of dentistry. She also holds a D.D.S degree from Iran and has been practicing dentistry since 1998.
Dr. Rahmanian is a strong believer in continuing education and thrives to stay current with new technology and dental materials, that modern dentistry has to offer. Dr. Rahmanian is a member of the Canadian Dental Association and the American Dental Association.
With her caring and attentive personality and excellent clinical skills, Dr. Rahmanian is excited about treating your family with highest standards of care and help you achieve a healthy beautiful smile that you deserve.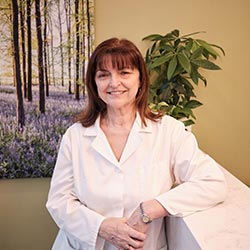 Dr. Anita Orendi
General Dentist
Dr. Anita Orendi, General Dentist, hails from Montreal, Quebec. She is a graduate of McGill University, where she received both a Bachelor of Science degree (First Class Honours in Chemistry) and a Doctor of Dental Surgery degree. Following graduation, she completed a one-year multi-disciplinary residency program at the Montreal Children's Hospital. Dr. Orendi is well experienced in a wide variety of clinical settings, having worked in hospitals, remote settings on northern aboriginal reserves, and in private practice in urban areas.
For the past twenty years, she has been delighted to call the west coast "home". She has been a long-term member of the dental team at Lonsdale, proudly serving patients' needs there for over ten years now. She is multilingual, and routinely treats patients in English, French and German.
When it comes to patient care, Dr. Orendi loves to draw on her past episodes of teaching. An ongoing priority for her is to educate her patients to the many options the latest, up-to-date dentistry can offer, and help them make the choices that work best for them.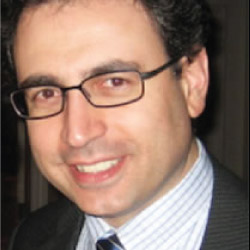 Dr. Amir Ajar
General Dentist
Dr. Amir Ajar graduated from McGill University with a Bachelor of Science (B.Sc) in Anatomy in 1991 and a Doctor of Dental Surgery (D.D.S.) in 1995. Upon completion of his degree, Dr. Ajar focused on dental surgery and postgraduate training in hospital programs designed to improve his surgical skills. These involved rotations in departments of oral and maxillofacial surgery, anesthesiology, internal medicine, general surgery, emergency medicine, surgical intensive care and pain medicine.
Since moving to the Lower Mainland in 2004, his practice is limited specifically to dental surgery and implants using all forms of sedation. Dr. Ajar has lectured at the University of British Columbia, University of Alberta, University of Calgary and McGill University. He currently serves as an instructor at the Faculty of Dentistry at UBC, and holds memberships in the American Dental Society of Anesthesiology and the International Congress of Oral Implantologists.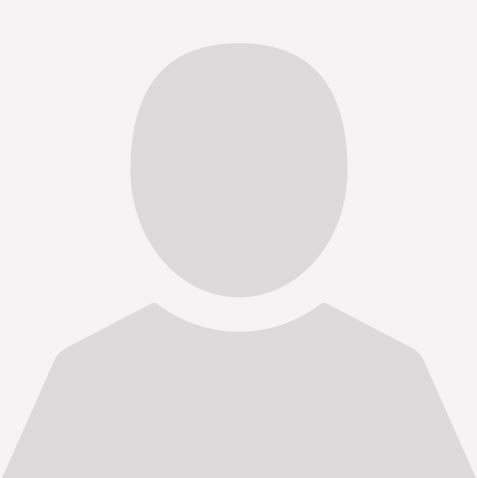 Dr. Joon Choi
General Dentist
Friendly & caring professionals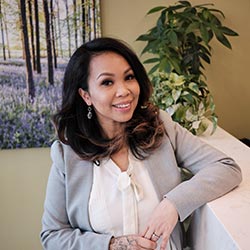 Cat Santos
Office Manager
I am very excited to be a part of a dynamic team that focuses and prioritizes on our patients' oral care. I graduated from the Dental Receptionist/Administration program a little over a year ago. However, I have many years of experience working in administration and management, along with experience in an oral maxillofacial surgical office.
I also have a background in Emergency Nursing which I truly believe allows me to have a great working relationship with our patients!
I am a mother to two boys, 15 years old and an almost 2 year old. They both bring out the love, fun and creative sides of me.
I LOVE all creatures, I love to rollerblade during the summer, and if time/weather permitting, I love to be outdoors with my boys.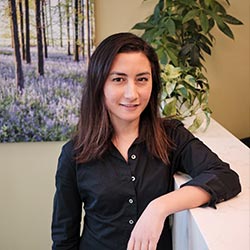 Lisa Mosberian
Dental Receptionist/Administrator
I received my Dental Reception Coordinator certificate in January of 2013 from Vancouver Community College and started working at Lonsdale Dental Centre that summer. I enjoy being a valuable member of the team that strives to make each patients' experience a positive one. Providing great customer service has always been my goal, and I enjoy each interaction I have with patients.
I was born and raised in North Vancouver and currently live here with my boyfriend and dog. Helping others has always been a strong passion of mine. I also enjoy travelling and experiencing different cultures.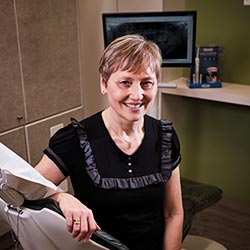 Krystyna Wasak
Certified Dental Assistant
I graduated from VCC Certified Dental Assisting program in 1996 and have been continuously working since.
I love being able to contribute to our patients' health. The highest quality and patients comfort, while they are in the dental chair, will always be my number one priority.
When I am not working, I enjoy spending my time with my family, walking my sons' dog 'Thor' and playing bridge with my friends.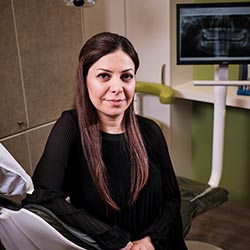 Marjan Razdasht
Certified Dental Assistant
Marjan's photo and bio are coming soon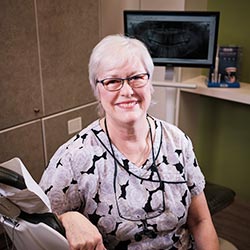 Denise Howell
Registered Dental Hygienist
I started working in an orthodontic office as a high school student and with the encouragement of my dental mentors I became a Certified Dental Assistant in 1977 in B.C. and graduated with a Diploma in Dental Hygiene from Seneca College, Toronto, Ontario in 1982. After working in orthodontics for the first 15 years of my career I switched to general family dentistry and have been privileged to have worked alongside many amazing dentists, assistants and receptionists. This is my 27th year working in the same office and it is a pleasure to provide dental hygiene care to all of our marvellous patients. It is thanks to them that my career has been so satisfying.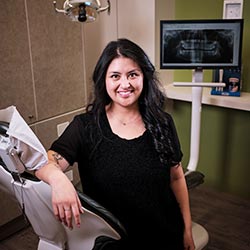 Luella Ubalde
Registered Dental Hygienist
Luella's photo and bio are coming soon.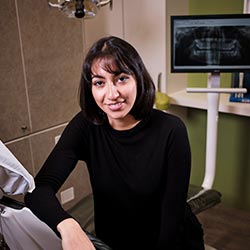 Nadine Laila
Registered Dental Hygienist
Nadine's photo and bio are coming soon.