Our Team Of Local North Vancouver Dentists
Lonsdale Dental Centre
Of caring dental professionals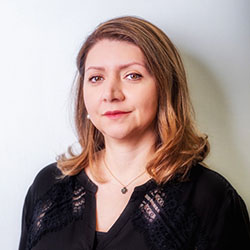 Dr. Roshanak Rahmanian
General Dentist
Dr. Roshanak Rahmanian, General Dentist, is a graduate of University of Toronto , faculty of dentistry. She also holds a D.D.S degree from Iran and has been practicing dentistry since 1998.
Dr. Rahmanian is a strong believer in continuing education and thrives to stay current with new technology and dental materials, that modern dentistry has to offer. Dr. Rahmanian is a member of the Canadian Dental Association and the American Dental Association.
Dr. Rahmanian lives with her husband Dr. Payam Deljoui and their two daughters in the beautiful city of West Vancouver. With her caring and attentive personality and excellent clinical skills, Dr. Rahmanian is excited about treating your family with the highest standards of care and help you achieve the healthy beautiful smile that you deserve.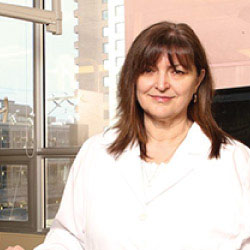 Dr. Anita Orendi
General Dentist
Dr. Anita Orendi, General Dentist, hails from Montreal, Quebec. She is a graduate of McGill University, where she received both a Bachelor of Science degree (First Class Honours in Chemistry) and a Doctor of Dental Surgery degree. Following graduation, she completed a one-year multi-disciplinary residency program at the Montreal Children's Hospital (working with children has remained a passion of hers over the years!). Dr. Orendi is well experienced in a wide variety of clinical settings, having worked in hospitals, remote settings on northern aboriginal reserves, and in private practices in Quebec and British Columbia.
Now calling the West Coast "home", it's been her privilege to serve patients' needs here at Lonsdale Dental for over 20 years, whether in English, French, or German.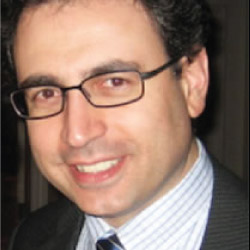 Dr. Amir Ajar
General Dentist
Dr. Amir Ajar graduated from McGill University with a Bachelor of Science (B.Sc) in Anatomy in 1991 and a Doctor of Dental Surgery (D.D.S.) in 1995. Upon completion of his degree, Dr. Ajar focused on dental surgery and postgraduate training in hospital programs designed to improve his surgical skills. These involved rotations in departments of oral and maxillofacial surgery, anesthesiology, internal medicine, general surgery, emergency medicine, surgical intensive care and pain medicine.
Since moving to the Lower Mainland in 2004, his practice is limited specifically to dental surgery and implants using all forms of sedation. Dr. Ajar has lectured at the University of British Columbia, University of Alberta, University of Calgary and McGill University. He currently serves as an instructor at the Faculty of Dentistry at UBC, and holds memberships in the American Dental Society of Anesthesiology and the International Congress of Oral Implantologists.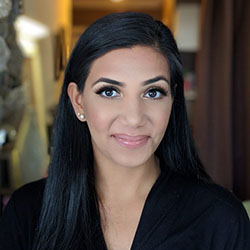 Dr. Reeti Soni
General Dentist
Dr. Soni received her Doctor of Dental Medicine degree (D.M.D.) at the University of British Columbia in her hometown of Vancouver. She has a diverse practice background having worked in rural as well as urban communities around B.C. She is continuously updating her skills in crown and bridge, root canals, extractions, implant restorations, Invisalign and aesthetic dentistry.
Dr. Soni aims to provide a gentle and caring experience for all, which can include oral sedation for those who may experience dental anxiety. She takes the time to listen to her patients and values providing honest, transparent advice so they can make educated decisions about their oral health.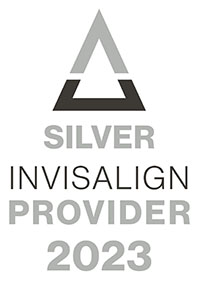 Dr. Soni is committed to building long-lasting patient-clinician relations. When not in the clinic, Dr. Soni enjoys practicing yoga, swimming, backpacking around the world, exploring new cuisines, and spending time with her family.
Friendly & caring professionals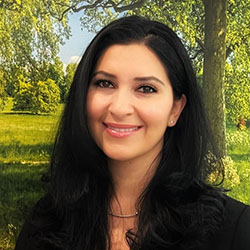 Ellie
Office Manager
Ellie was raised on the North Shore and began her dental career 21 years ago as an office administrator. She spent her career working in a private practice in North Vancouver where she was known for her attention to detail and strong skillset. She later transitioned to office management and has joined Lonsdale Dental Centre as of July 2022. Ellie takes pride in her work ethic; always willing to go the extra mile and is passionate about ensuring patients receive quality service and the utmost care. In her free time, she enjoys travelling, spending time with family and soaking up all the beauty the West Coast has to offer.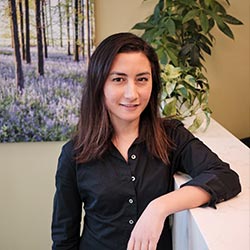 Lisa M.
Administrator
I received my Dental Reception Coordinator certificate in January of 2013 from Vancouver Community College and started working at Lonsdale Dental Centre that summer. I enjoy being a valuable member of the team that strives to make each patients' experience a positive one. Providing great customer service has always been my goal, and I enjoy each interaction I have with patients. Helping others has always been a strong passion of mine. I also enjoy travelling and experiencing different cultures.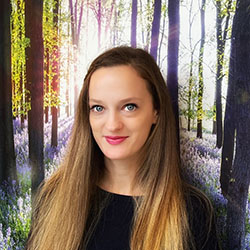 Fabia
Administrator
​Fabia was born and raised in England and moved to BC in 2010. After spending a few years in Whistler learning to snowboard, she settled in North Vancouver and decided to call it home. Fabia has numerous years of experience working in the hospitality industry, later finding her path in the dental industry. She appreciates the opportunity it gives her to meet and communicate with a variety of wonderful people every day. When at work, you can find Fabia greeting patients with a big welcoming smile and helping patients have the best possible dental experience. Her interests outside of work include traveling to new destinations, cooking delicious plant-based recipes, and attending various fitness classes.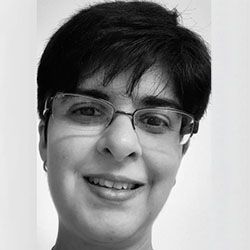 Aimy
Administrator
Aimy enjoys working at Lonsdale Dental Centre as it gives her the opportunity to make a positive change in people's lives by assisting patients with their dental needs. She prioritizes making every patient feel stress-free and comfortable during their visit. Aimy loves being able to have a great work-life balance as an admin, and thoroughly enjoys spending time with her friends and family when she's not working.
​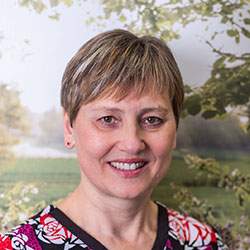 Krystyna
Certified Dental Assistant
I graduated from VCC Certified Dental Assisting program in 1996 and have been continuously working since.
I love being able to contribute to our patients' health. The highest quality and patients comfort, while they are in the dental chair, will always be my number one priority.
When I am not working, I enjoy spending my time with my family, walking my sons' dog 'Thor' and playing bridge with my friends.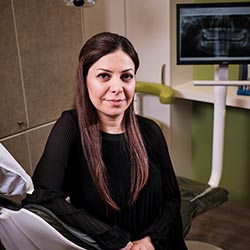 Marjan R.
Certified Dental Assistant
​Marjan graduated as a Certified Dental Assistant from CDI College and has been a part of the Lonsdale Dental Centre team since 2019. She adds to our office her upbeat and happy persona while performing her duties as a CDA; offering patients and staff alike with her genuine, caring, and kind personality. Marjan's goal is to ensure that every patient feels comfortable and calm; she loves to help patients with their dental health needs. When she's not at the office, Marjan enjoys going for walks, swimming, and traveling.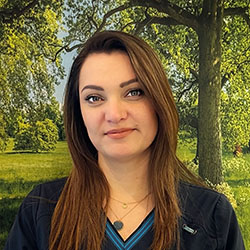 Shahrzad
Certified Dental Assistant
Shahrzad graduated as a Computer Software Engineer in Shiraz, Iran, and immigrated to Canada in 2010. She became a Certified Dental Assistant from CDI College in 2019 and extended her skills by completing the orthodontic module.
Shahrzad has worked in various dental offices around the North Shore and has learned many new skills along the way before joining Lonsdale Dental.
She is very friendly, passionate about her job; positive, organized and enjoys helping others. Her best quality is making patients feel comfortable in the chair.  In her spare time, she enjoys spending time with her family, hiking, and traveling.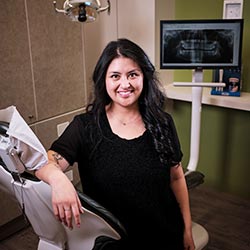 Luella
Registered Dental Hygienist
After graduating from the Hygiene program at Vancouver Community College in 2013, Luella worked at Metroplex Dental, Lonsdale's sister clinic in Burnaby. In 2015, she started splitting my time between the two clinics and has been happily full-time at Lonsdale since 2018. Combining her background in Psychology & considerable experience in customer service, Luella's focus on providing our patients with individualized dental hygiene care by motivating them to improve and/or maintain their oral health in a comfortable and fun, yet professional manner. Luella feels so lucky to still be a part of Lonsdale Dental Center, even after 2 maternity leaves. In in downtime, she loves spending time with her partner and sons (aged 4 and less than 1) visiting parks and malls, and everywhere in between. She also enjoys crafting- crochet, knitting, painting clothing, and loves to read and dance.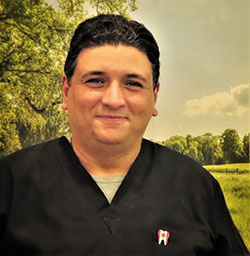 Mohamed
Registered Dental Hygienist
Mohamed is our lovely hygienist who has been practicing in B.C. since 2021 and joined our office in August 2022. Prior to moving to the North Shore, he resided in Alberta, Toronto, New York, and Dubai. Mohamed has been in the dental field for numerous years and we're lucky to have him as a member of our strong and capable hygiene team at Lonsdale Dental. His caring nature and attention to detail in maintaining high and current standards in the profession of oral health are truly appreciated by his patients and the dental team. Outside of work, Mohamed enjoys spending time with his family, traveling, and trying different cuisines.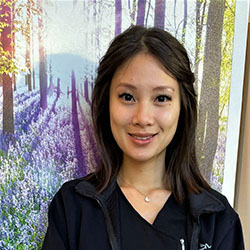 Nancy
Registered Dental Hygienist
Nancy graduated in Toronto from her dental hygiene program in 2013. She started her career in Calgary and moved to Vancouver in 2021 to begin her new journey. Nancy is passionate about client-centered care. She strives to provide the most comfortable and pleasant experience to achieve optimal dental and overall health. Outside of the dental office, Nancy enjoys cooking and spending time outdoors.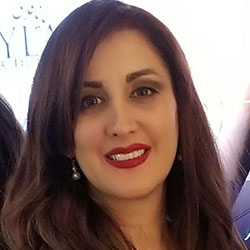 Nikki
Registered Dental Hygienist
Nikki graduated as a Registered Dental Hygienist from Vancouver College of Dental Hygiene. She believes that oral health is a key component of overall well-being and is committed to providing excellent patient-centered care in a warm and friendly environment to all patients who visit Lonsdale Dental Centre. Nikki is thorough, diligent, and kind. She is committed to helping you feel comfortable even if you experience dental anxiety. She enjoys cycling, swimming, and trying new foods in her spare time. Nikki looks forward to meeting you soon!